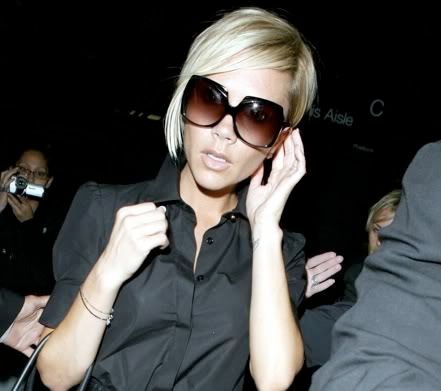 It has been reported this morning that Victoria Beckham has pulled out of her US TV series so she can watch David resurrect his England career at Wembley tonight.
TV chiefs told Posh, 33, she must be in Los Angeles this week to film the £10million series about her move to America. But she refused to miss David's big night.
A source said: "She's fiercely loyal to David and wouldn't sacrifice being not being there for his England return."
I thought this was a REALITY show and the REALITY is that she needs to support her husband tonight. I am so shocked that the TV producers are acting like this. I am sure this story will develop further but I am more excited about what she will wear tonight.
Source