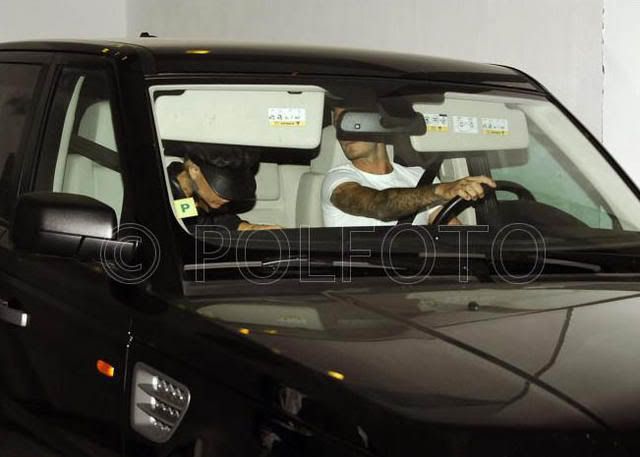 With Victoria being back in Madrid and her A-List celebrity friends - Jennifer Lopez and Marc Anthony being in town they met for dinner, just before the Anthony´s concert in Madrid this weekend in the Latino Festival.
I wish I was a fly on the wall to hear what the conversation was about.
I do hope Victoria only wore that hat in the car. She seems to be wearing it everywhere now.
As Electra says, it is unlikely David would have been at this dinner on Friday as he had to report to Zaragoza for his very important match with Real Zaragoza tonight.
Source