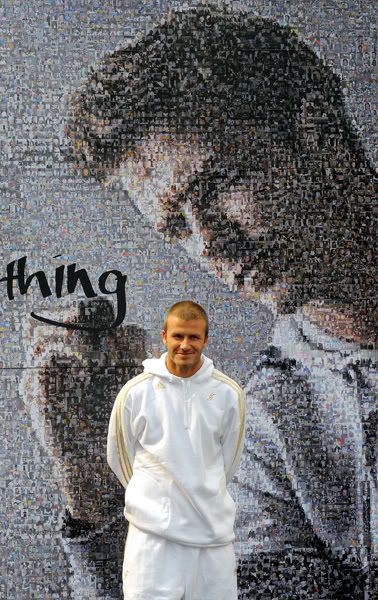 It looks like not only Motorola captalising on David Beckham being in South Korea, Adidas are too.
David attended an Adidas promotional event to no doubt get young kids spending their pocket money on the famous sportswear.
Adidas, who reportedly signed a lifetime deal with Beckham in 2003 worth £100 million, are hosted this event where Beckham got to meet his Korean fans in Cheonggye Square in central Seoul.
Behind David is a wall which has over 2,000 photos of him making up an overall image of him from his "Impossible is Nothing" advertising campaign with the sportswear giants.
The friendly against FC Seoul takes place tomorrow.
Not quite in the same league as Manchester United vs. Arsenal, but he is proud enough to play for the Galaxy anyway.
Source