Victoria Beckham took time out of her busy schedule to let her hair down at
The Cuckoo Club
within the Maritime hotel. On Sunday nights it's called
Hiro
, and becomes gay night.
According to Perez Hilton Posh was loving the attention and even spent some time smiling and shaking her bony butt on the dance floor. LOL, he loves her really.
I love it when she lets her hair down.
Are you thinking that her dress looks familiar?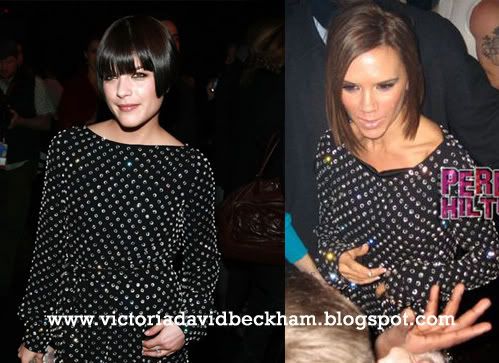 Well it is the same dress Selma Blair wore to the Marc Jacobs Show on Friday.
Victoria fans Angel Beckham took these photos with our girl.
She so stunning once relaxed and when she smiles.
♥ her.
Source
&
Source