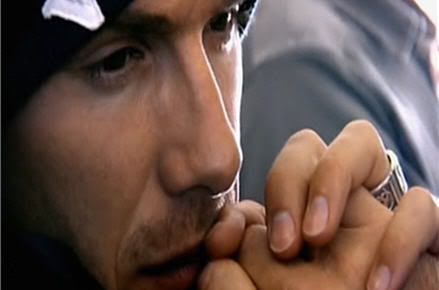 The Daily Mail is reporting that David Beckham has pull out of his scheduled charity arrangement this evening to return to the US.
If true, David has left his fans and the charity disappointed. Reports say he pulled out last minute - with no explanation - as he headed back to the US to be with Victoria.
This act of flying off to be with his wife is similar to when he was sent off against Argentina in the 1998 World Cup in France. The Spice Girls were touring America and when England went out he was blamed so he flew to meet Victoria. When he faces disappointment, he only wants to be with his loving wife. ♥
David was set to replace Thierry Henry at the "Liv" charity event when the Barcelona player could no longer attend after Barcelona's Copa del Rey match has been moved to tonight.
Like I said, I am not sure if this is true, but looking at the pictures from the picture agencies of this event, David is not in any of them.
Maybe he is just avoiding the press, maybe the story is true, who knows right now.
Spokesman for the event Shervin Behzad said:
"David was definitely expected to attend this evening.

"But we just got a phonecall to say he was on a plane back to America and we were left without any explanation."
This seem conclusive, but you can not trust the British press. I will check reports again in the morning.
I would not blame him is he just left. He must be crushed for not being included in the squad, especially after all the effort he has put in over the last few months to keep himself fit.
Again Capello is an A**hole.
Source