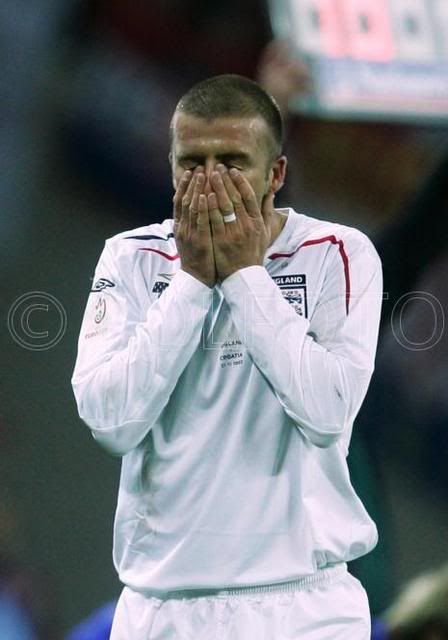 I am so gutted for David.
This might have been David's last chance to reach 100 caps and Fabio Capello has denied him.
I will not be going to this game.
Capello dropped Beckham because of doubts over his match fitness.
Capello said:
"The reason that David is not in the squad is because he has not had any real match practice since playing in November".
"When I spoke with David on the phone yesterday I advised him that he is still part of my plans and once he is playing regularly in America we will look closely at him again."
A**hole.
Source