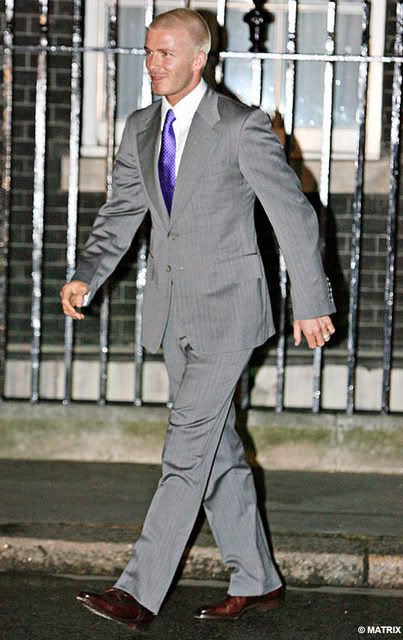 David Beckham attended a private meeting with Gordon Brown the UK Prime Minister yesterday.
A Downing Street spokesman said the meeting was a "genuinely private matter" and that Beckham had been invited by Mr Brown.
Beckham told the BBC:
"He's (Mr Brown) interested in sports and his football, you know he is very interested in doing a lot for my academy and also getting involved in schools around the country as well."
He added:
"He's a very good man, you know he's a man that's looking after our country and he is doing a very good job. I'm very proud to be here tonight."
In a lunchtime press conference, Mr Brown said:
"David Beckham did a brilliant job helping us win the Olympics."

"I think the whole country was grateful for the work he and others did to make that possible.

"If he can help us in future in some of the other big projects, that would be to the benefit of the country as well."
Source