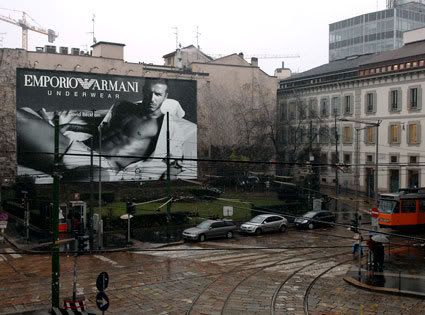 The first billboard featuring the David Beckham looking hot in his white pants was unveiled in Milan just in time for Men's Fashion Week which starts 12 January.
The 310 square metre poster is located on via Cusani and via Broletto and is the first of many traffic stopping ads to be put up all over the world over the next few months.
Ladies I would suggest that you don't drive around that area, we don't want any accidents.
Source