David Beckham showed off his new six-inch tattoo the other day and it all got us wondering;
a.
why another tattoo and;
b.
what does the tattoo mean?
Well I can reveal that is actually a picture of Victoria on his arm which is wrapped around an existing Hindi inscription of wife's name.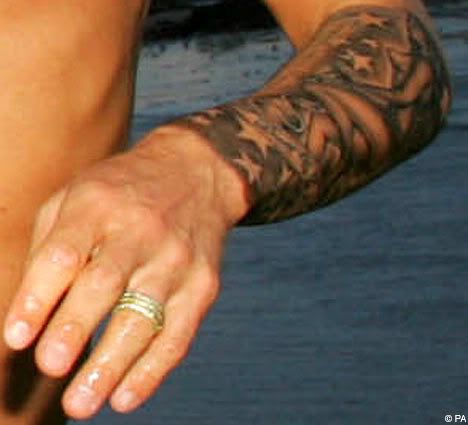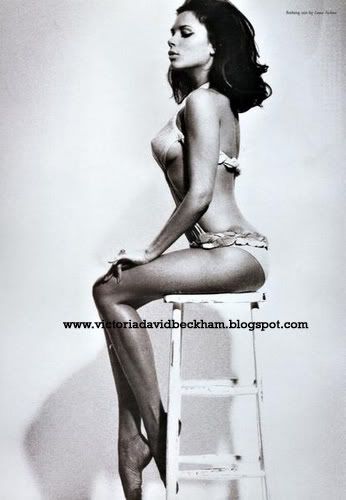 As you can see from the close up, the image is a copy of his favourite photo of his wife - a Brigitte Bardot-inspired shot - she did for
Pop
magazine four years ago.
The £2,500 image is Beckham's 11th tattoo by his personal tattooist Lou Malloy.
Mystery solved. Now I just have to find out what Victoria's tattoo means.
Source