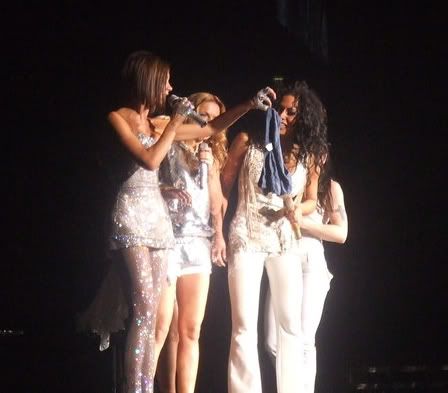 I just found this picture on the internet and it reminded me of a funny part of the Spice Girl concert I forgot to tell you about.
A guy threw his pants on stage and Victoria Beckham (surprisingly) picked them up.
She held it up with the tips of her fingers then one of the other girls, Mel B I think, playfully pushed it into her face.
She said she would give them to David as it might be his size, but if not then she'll use it to tie her hair up when cleaning the bathroom and that it is good to recycle.
She then gave the pants to one of the stewards and asked them to leave them in her dressing room.
So funny.
Speaking of David,
Emporio Armani
are showing at Men's Fashion Week in Milan today. Hopefully David will attend.
Source