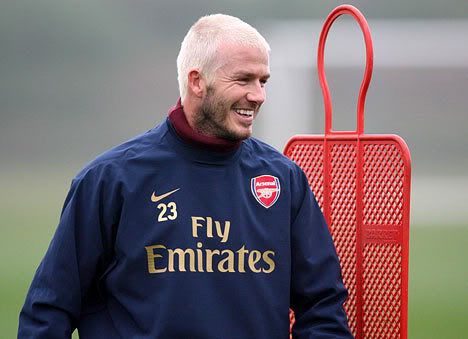 David Beckham did not train on Thursday with Arsenal Football Club, as he was not well. (he also did not attend one of the shows - damn he must have been very ill)
He missed Fabio Cappello's visit to the training ground. The new England coach wanted a tour of the facilities, as he will use them when he prepares his England squad for the first time, against Switzerland next month.
There were rumours that Victoria passed the sickness onto David, as she apparently threw up on stage.
This is NOT true. Perez Hilton is an ass.
Source