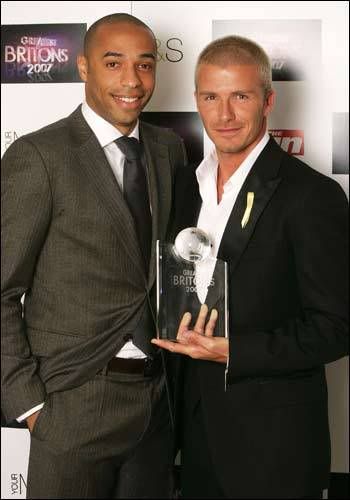 David Beckham will replace Thierry Henry at the cystic fibrosis charity dinner at The Dorchester in London on 31st January.
Henry had to pull out of the charity event due to a change in the Spanish league's fixtures which means he will now have to play this today.
He asked David to host the event in his absence and David said yes.
Henry was quoted as saying:
"As soon as I found out I couldn't be there I contacted David and he was only too happy to fill my shoes. That's the sort of guy he is."
For details of the event
click here.
Source