Happy New Year to you all.
Regular readers will know that I have been in New York. Whilst shopping in
Bergdorf Goodman's
I found this dress you may recognise. Victoria Beckham wore it on the
Ellen DeGeneres
show
back in October.
The dress is by
Dolce & Gabbana
and is even more beautiful in real life.
I tried it on and it caresses every curve. It was really amazing, even if you don't have a figure like Mrs Beckham.
The dress was on sale for $599. I was tempted.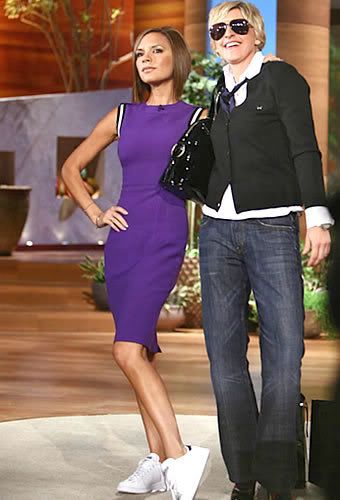 Photo taken by me