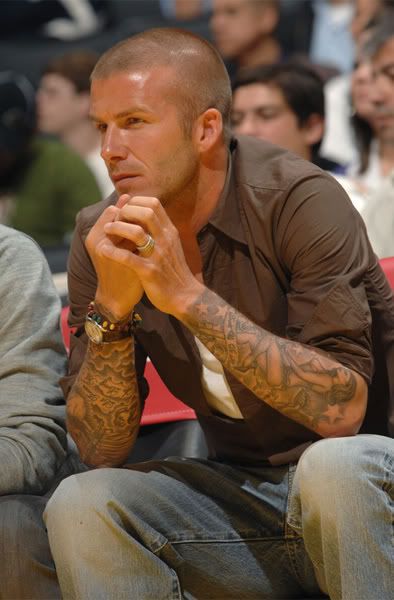 That is the LA Lakers beating the Washington Wizards in basketball for those who don't know.
David Beckham watched his "home town" basketball team L.A. Lakers and the Washington Wizards play on Sunday, whilst Victoria celebrated her mother's 60th birthday in London.
David looks to be very much enjoying himself as he sat alongside his best friend Dave Gardner. They were both on the edge of their seats during the game.
David applauded every one of Laker star Kobe Bryant's successes and was kind enough to take pictures and sign autographs for fans.
I think David has found a new love.
Source
&
Source