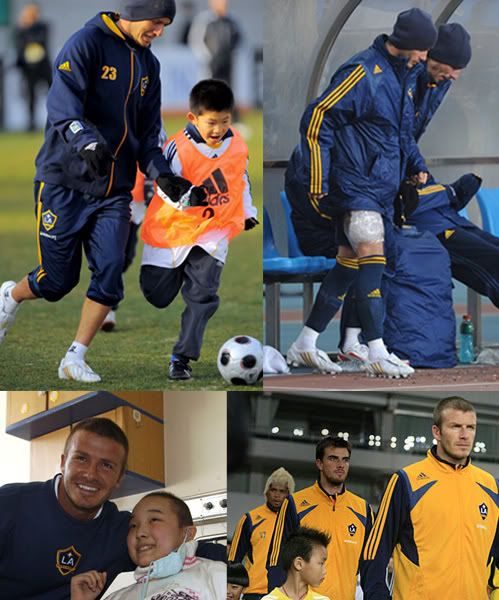 Hello everybody,
Hope you are all well.
Well, I've been in Asia for over a week now on the Galaxy's pre-season tour and I've been lucky enough to go out and actually see some of the places we've visited. While in South Korea last week, the Galaxy took part in a training session for some of the local children. I also went to downtown Seoul to attend a kids skills session. Both were really good fun and it was great to see the children really enjoying themselves. I even attempted to speak a little Korean!
We then played against FC Seoul on Saturday which unfortunately we lost on penalties, though I think we played well against a very good team and I was pleased with my performance.
We had a great result against Shanghai-Hong Kong United yesterday, winning 3-0. Carlos Ruiz scored a hat-trick, so we were all pleased for him to get on the score sheet so soon after joining us. I picked up a dead leg, so had to come off just be on the safe side, but fortunately it's not serious and I feel fine.
Away from football, I visited some young leukaemia patients at Shanghai Hospital on Tuesday, which was a very inspiring experience. Throughout my career I have been to various hospitals to meet sick children and, although they are very ill, they're all so incredibly brave and are some of the most positive people I have ever met. It was an honour to have spent time with them all.
Take care
David
Source