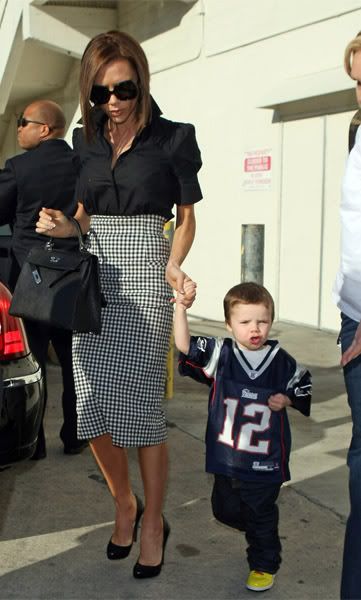 Victoria Beckham took her kids to the
Dr. Seuss Horton Hears A Who!
Premiere on Saturday.
Unfortunately they did not do the red carpet.
No doubt they got an invitation from Jenny McCarthy, who is a friend of the family and is also the girlfriend of the star of the film Jim Carrey.
It's all about who you know.
I ADORE her ensemble, the high waisted gingham skirt, the new
Christian Louboutin Declic
leather pumps....J'adore ♥
Like Electra said, she has been wearing some great clothes this year.
Source