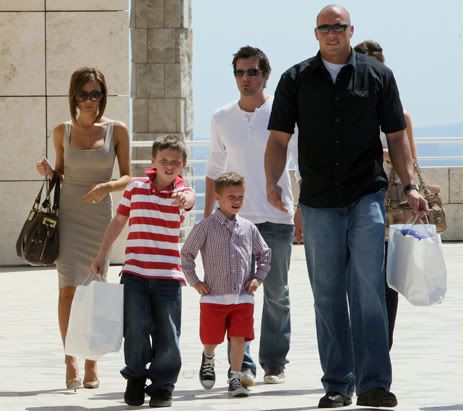 Victoria Beckham and her three sons enjoyed a day out with Kate Beckinsale, her director husband Len Wiseman and their daughter Lily.
The group checked out the exhibits at the
Getty Center Museum
in LA on Easter Sunday afternoon.
David as you know starts training today in London, so was not able to join the group.
I am glad Victoria has made a new friend in Kate. I am always very skeptical of Eva Longoria.