Victoria Beckham was still in London yesterday. These pictures are of her leaving the from Ragged School in London on Friday.
The Ragged School has studio/production facilities, so judging from the dVb bag, I will guess that maybe she coming out of a shoot for her collection.
I am sure you are wondering, but I doubt Victoria will be in Denver for David's first game of the season. I think she tends to only go to his home games.
Victoria was casually dressed in a simple cashmere top, bell-bottom jeans, nude peep toe shoes and
Miu Miu
bag from the Spring 2008 collection, which was recently modelled by Kirsten Dunst.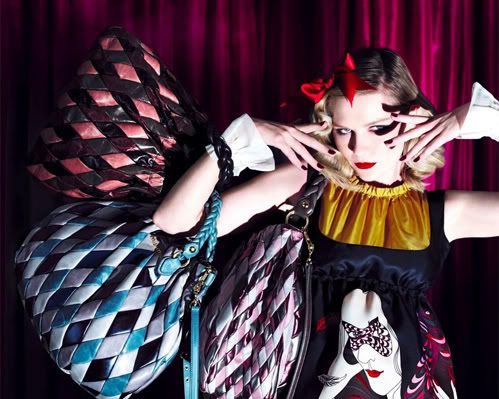 Source
&
Source