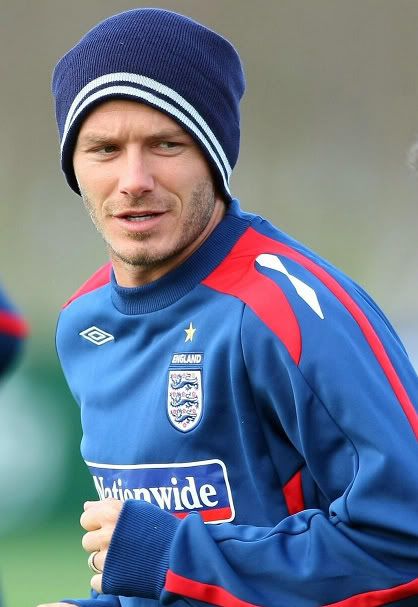 David Beckham's family will be flying into Paris watch him (possibly) reach 100 caps.
Victoria, David's mum and dad, in-laws, cousins and possibly his three kids will be at Wednesday's friendly with France.
David dropped out of a practice session with LA Galaxy on Saturday — but it was merely precautionary.
David flew in to England yesterday and is confident he will be fit for training with Fabio Capello's squad today.
It has been reported that Capello will use him at some point, probably as a second-half sub.
A source close to Beckham said:
"He is so excited about being in the squad again".
"David loves playing for his country and it as if he has been called up for the first time".
"He knows he will have to prove himself in training if he is to get that cap".

"But he is ready for the challenge".
Capello believes Becks could play an important part in World Cup qualifiers — even if it is as an impact substitute.
What ever part David plays, I know for a fact he will give 1010%.
I hope David scores in this game.
Remember the Victoria's reaction when David scored against Ecadaor in the 2006 World Cup?
So cute.
Source