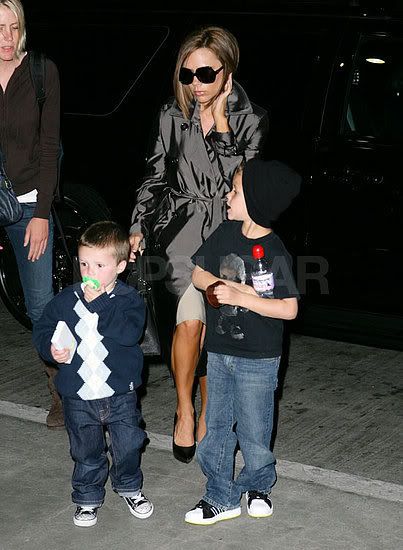 Victoria Beckham and her 3 boys left LA today enroute to London to support David as he attempts to reach 100 caps for England.
Hopefully Victoria will take the time whilst in London and Paris to go shopping so we will get to see lots of candids of her.
I am loving the steel taffeta coat...tres chic.
Can't wait.
Source
&
Source