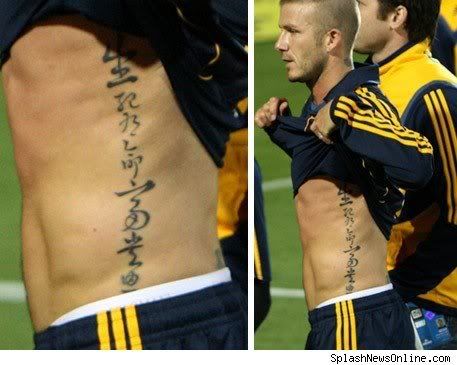 David Beckham has had another tattoo, but not the type we will be able to decipher any time soon.
It appears to be a Japanese or Chinese type scroll, no doubt done on his recent trip to Asia.
Unfortunately there is no news yet as to what it means, but I will bring it to you once I know.
Thanks for the heads up Amber.
Source