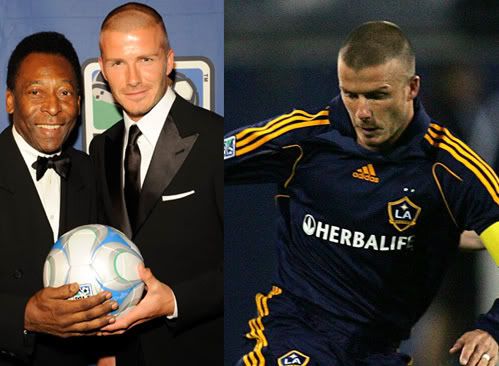 Hi everyone,
Well, the new MLS season is less than two weeks away and I'm really looking forward to the first game against Colorado Rapids. This is my first full season with the Galaxy, so obviously I want to stay fit and play as many games as possible this year. Ruud Gullit has come in with new ideas and lots of experience, so we're working hard in training and just counting the days until the season begins. I'm really excited about the new season and for me it can't come soon enough.
We played our final pre-season game against FC Dallas last Saturday, which finished goalless, though I think we did enough to win the game. We played some great football and made some really good chances.
While in Dallas I met up with some old friends. The last time I was there (which was in 1989 with the Essex Schoolboys) I stayed with Sam and Christine Alacala at their house. They are wonderful people, who welcomed me into their home and I have such fond memories of the time I spent with them, so it was great to see them after all this time, although the family has grown a bit since I last saw them as I'm sure they thought I had.
Tonight I am going to present the U.S Soccer Foundation Lifetime Achievement Award to Pele in New York. I'm honoured to be presenting the award to one of, if not the greatest, footballer of all time. The award is in recognition of his contribution to the game of soccer in the United States. It is definitely deserved as he really raised the profile of the game here during his time playing for the New York Cosmos. Also at the awards, Phil Anshutz, the owner of LA Galaxy (as well as the LA Lakers basketball team) is also due to receive an award, so congratulations to them both.
Speak to you soon
David