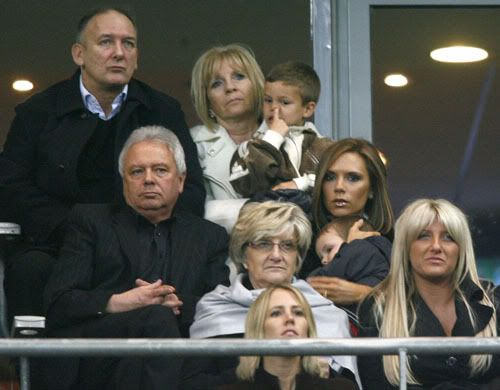 The Beckhams - and the Adams - showed their support for David tonight as he play his historic 100th game for England.
The whole clan was there including David's dad Ted, who would has attended nearly all of David's 100 England games.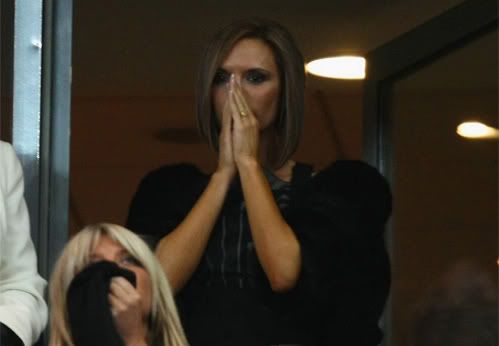 What was so sweet was Victoria's reaction here, when she realised David was being substituted from the game.
I guess she knew he would not have wanted to leave the game. Bless her.
Hopefully I will find pictures tomorrow without the tags, the first set of pictures always have tags.

UPDATE
More pictures.
Source