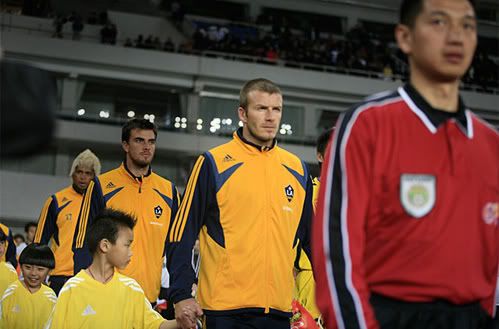 Hi everyone,
It's great to be back in LA.
I really enjoyed the tour to Asia. It was a great chance for the team to bond and get our fitness levels up before the new season. It was also a chance for Ruud Gullit and the coaching staff to get some of their tactical ideas across and I think we played some great soccer.
We've now only one friendly left against FC Dallas until the new MLS season begins at the end of the month. Obviously, I didn't get to play there last season, so I'm really looking forward to the match. Dallas has such a rich sporting history with the Cowboys of the NFL and the Mavericks in the NBA, so it'll be great to go there and play their soccer team.
Anyway, that's all for now.
Speak to you soon
David
Source