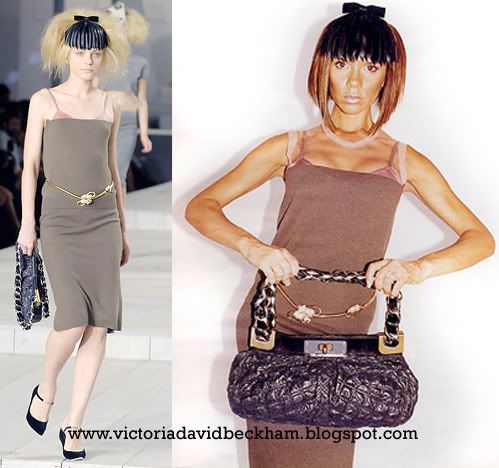 It was just as bad on the runway.
I know everyone thinks Marc Jacobs is a genius - including Victoria, but frankly, I just don't get it.
The dress looks better on Victoria and the bag is better than the rest of his bags from his Spring 2008 collection, but I still hate this.
Source
&
Source