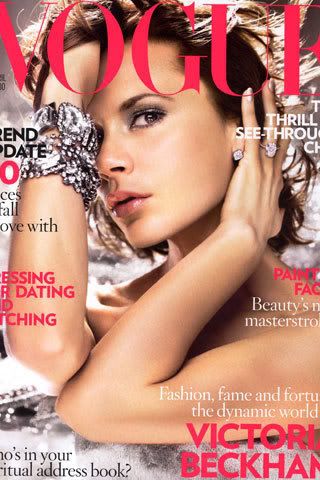 Victoria Beckham is
STUNNING
on the cover of UK
Vogue April 2008,
looking shiny and fabulous unlike her
Elle US
magazine shoot, which I think most of us hated.
I was hoping to bring the cover and the full spread from this magazine this morning, but the newsagent in my area don't get the mag until tomorrow.
The photographs were shot by Nick Knight.
There are thirteen pages of Posh photos, which I will bring you either today if I find the mag or tomorrow.
Stay tuned and check back often.
Source