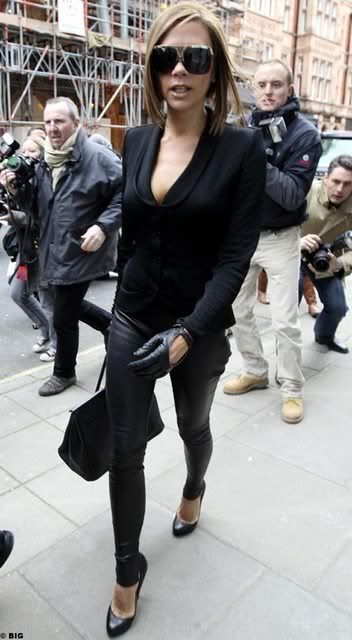 I SOOOOO wish Victoria Beckham would move back to London. I love seeing her around town.
Today she shopped at the new Balenciaga store in Mayfair, which I was in 2 weeks ago. I wish she was there when I was there. :(
Despite the chilly temperatures (and believe me it is
FREEZING
in London), Victoria didn't wear a coat nor scarf. Her blazer is not particularly thick because I can see the white label at the back. Hopefully her leather pants kept her warm. She completed her look with a pair of leather driving gloves and Elvis sunglasses.
To be honest, when you look this fabulous, who needs a coat?
After shopping she went to lunch at Scott's.
Source
&
Source
&
Source