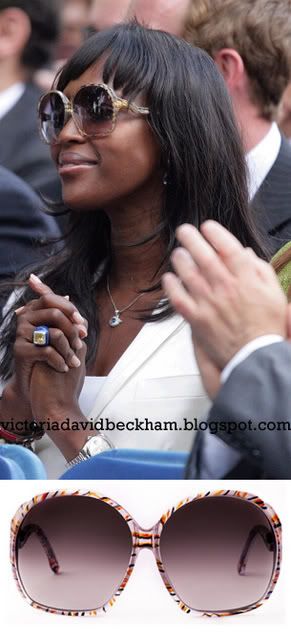 Jennifer Lopez
was the first celebrity to wear sunglasses from Victoria Beckham's dvb range. Now Naomi Campbell is wearing them too.
Naomi Campbell and Victoria Beckham once fell out after a confrontation which started when they met at a party, and the Naomi asked Victoria,
"Why do they call you Posh?"
and Victoria cleverly replied
"Why do they call you beautiful?"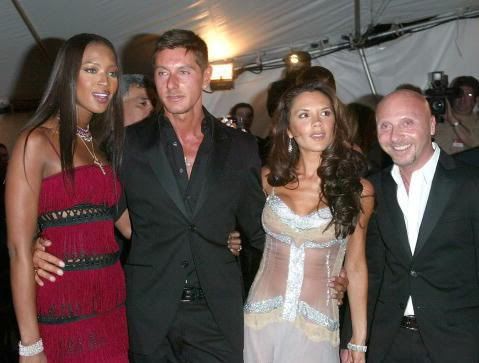 They famously made up in 2003 when they arrived together with Dolce & Gabbana at the Costume Institute Gala.
Good to see Naomi is supporting Victoria to show that not all celebrity friendships are fickle.
Source
&
Source