David Beckham made his Major League Soccer debut for Los Angeles Galaxy in Washington last night in front of 46,686 fans, but was unable to prevent his new side losing 1-0.
England coach Steve McClaren was in the crowd as he came on as a 72nd-minute substitute against DC United.
Beckham, who has been struggling with an ankle injury, said he was delighted to finally play for his new team.
"It's not nice to disappoint people who have paid a lot of money to see you, so it was good to get on the pitch."
But the midfielder admitted he was disappointed with the result, which saw Galaxy beaten by Emilio's 27th-minute goal.
"It was a good night, but it was also a bad night,"
Beckham said.
"Obviously, there's been a certain amount of pressure because everyone is talking about how I've come to MLS and not played yet."

"But I don't feel pressure in that sense. I feel pressure in myself to get fit and to get back playing again."
During his appearance Beckham showed no ill-effects from the ankle injury that has delayed his MLS debut.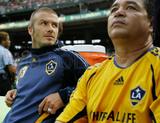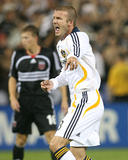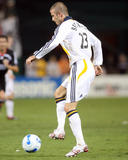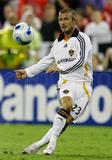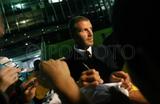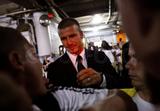 Source
&
Source