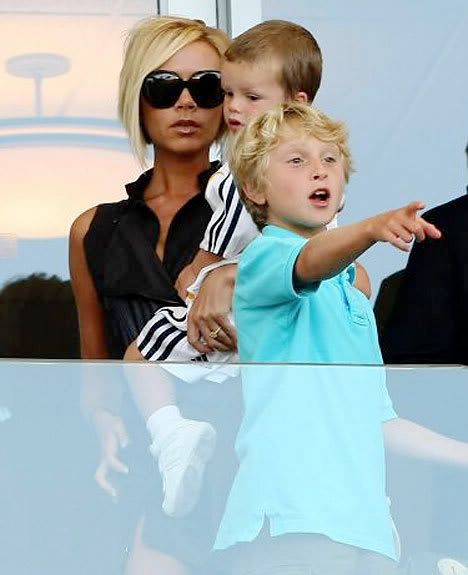 While husband David was bending it in, Victoria looked bored as hell.
I know it was not the winning goal at the World Cup final, and I know she has seen it all before - many times - but it was a very important goal for
him
being his first goal for his new club - which he was captaining - plus he just came back from a recurring injury.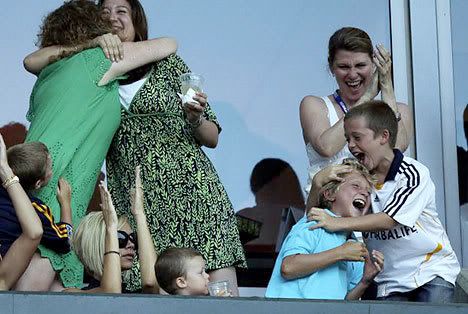 I must say I was disappointed in her reaction, at least a smile would not have killed her. Had it been me I would not have been able to contain myself with joy and happiness, much like the other people in the picture.
UPDATE:
I am well aware that she has Cruz on her lap, I was not expecting her to jump up and down. My point was a SMILE or some emotion would not have hurt.
UPDATE2:
Dear Kaelyn...I have searched all over and yet to find a single picture of her smiling at this event as you claim. I have checked JustJared, I have see the live pictures and nothing. PLEASE can you let email me the picture you saw of her at the game smiling, so I can post it and you can prove me wrong.
Source
Can't edit out the kids today as my computer is broken