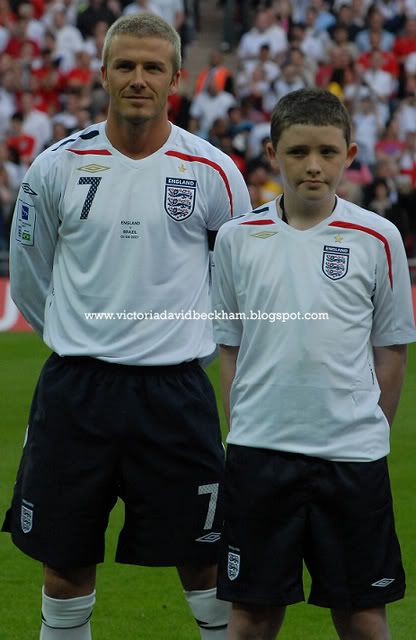 David Beckham was included in Steve McClaren's England Squad today.
David insists he can play for England on Wednesday and for the Los Angeles Galaxy the following day on a different continent. Yep you read it right.
David is in New York today for tomorrow's Major League Soccer clash with the New York Red Bulls from where he plans to depart for England to join up with Steve McClaren's squad for next week's friendly against Germany at Wembley.
Beckham aims to return to California
the day after
his Wembley appearance for the MLS derby against Chivas USA, who share the Galaxy's ground.
"For the club it's not a conflict,"
said the former England captain.
"They made me well aware that they would do anything to help me play for my country. Obviously, it is going to be difficult travel-wise. I will go straight to New York if my ankle is fine and I will play some minutes in New York. I fly from New York either Saturday night or Sunday, then meet up with the England team on Monday. We play Wednesday, and I fly back Thursday morning."
Wooo....I am exhausted just reading that. He is going to be exhausted. I hope he listens to his body and does not push himself too hard, especially as he has not fully recovered from his ankle injury.
Source