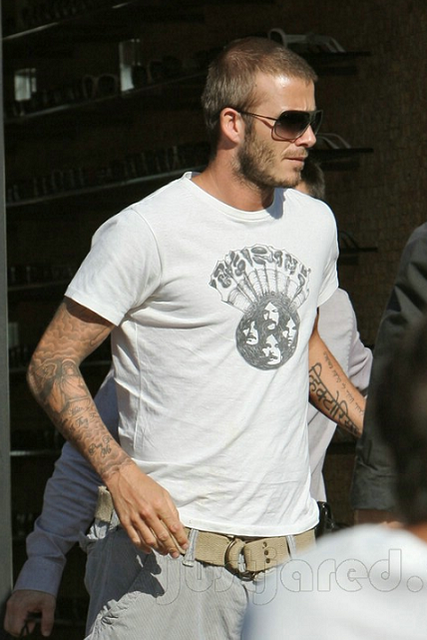 David Beckham will be sidelined for approximately six weeks after being diagnosed with a sprained medial collateral ligament in his right knee, the Los Angeles Galaxy announced Thursday.
If Beckham is sidelined for the full six weeks, his return would come with three games left in the MLS season. Those games would be against Toronto FC on 13 October, New York on 18 October and at Chicago on 21 October. I would say just wait until next season. Start a fresh.
The Galaxy declined to make any team officials available for comment Thursday. Figures.
The only good thing about this for me is that finally they will all take David's health seriously, David included.
Beckham says
if
England reach the Euro 2008 finals in Austria and Switzerland, he will be fitter than he has been at previous international tournaments.
Beckham told the Daily Express:
"If we do qualify, I'll be a lot more rested than people playing in the Premier League.

"That is a big advantage of being in the USA, where the fixture calendar is different. It's also the advantage of the shorter season from April to October here.

"If we make it to the finals, I will be a lot fresher going into games."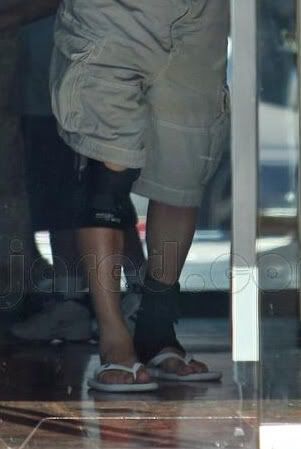 David was out in LA yesterday with son Brooklyn buying sunglasses. He also took to time to lift up his Abercrombie shorts, so we could get a good look at his right knee in a brace as well as his left ankle.
Source
&
Source