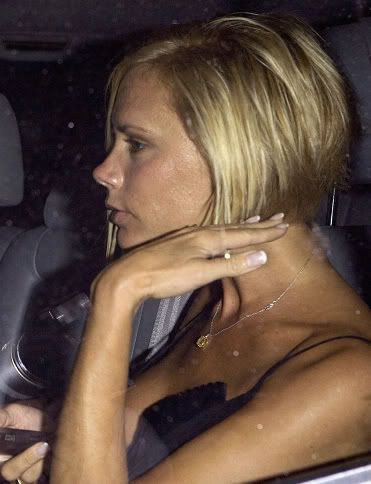 On Saturday night, Victoria Beckham and her sister Louise Adams, (sporting her own version of Posh's haircut) were spotted at Koi Restaurant in West Hollywood.
Hopefully she did not bump into any celebrities she could be wrongfully accused of cursing out.
Earlier that same day, Victoria Beckham and Romeo attended the sports event
X Games 13
(Motor X, BMX freestyle, Skateboarding, and Surfing i.e. Boys stuff) at the Staples Center in downtown Los Angeles.
I am not a fan of the visible bra and tank top look. A tank top works better with either a strapless bra or racer-back bra.
Source
&
Source