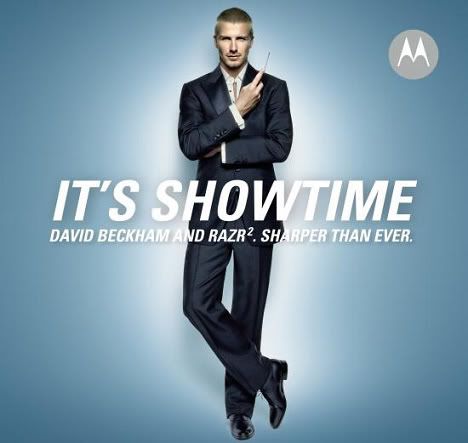 Motorola have introduced the RAZR2, which is set to follow in the ever popular footsteps of the RAZR.
David Beckham will be the global brand ambassador. The three-year deal with David will kick-off with major activities across Asia including advertising appearances and extensive retail promotions rolled out across the network of Motorola stores and distributors throughout the region.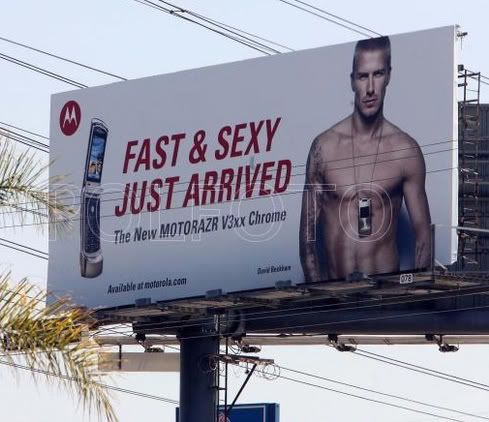 His billboards have been put up in Hollywood above LA Galaxy's Home Depot Center. That must be wide seeing yourself half naked every time you drive to work.