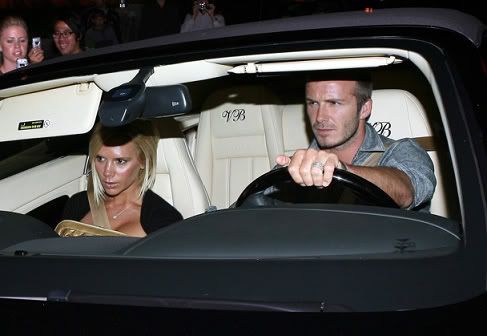 For those who are interest, the Galaxy lost by 3-0 last night and the only good thing about that is Alexi Lalas, the man who took David Beckham to America, is facing the sack after a disastrous start to David's career with the Los Angeles Galaxy.
Galaxy's head coach, Frank Yallop's job is also under serious threat following the club's promotion of assistant coach Paul Bravo to Director of Football.
A string of bad results and the Galaxy languishing one place off the bottom of the table has not pleased Galaxy owner Philip Anschutz, who is now having major doubts over Lalas and Yallop.
In other news, David and Victoria sure do love the Chateau Marmont. They were spotted dining there again on Saturday night.
Source
&
Source