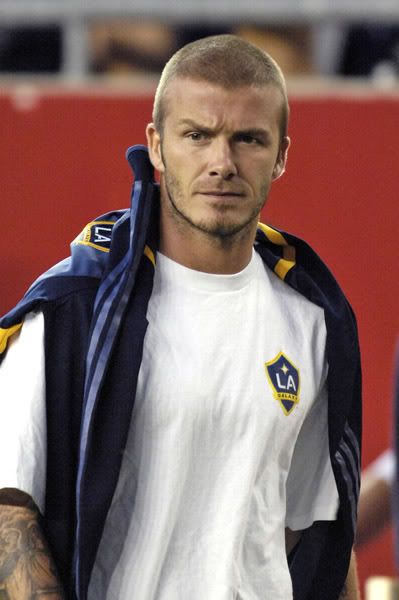 David Beckham did not play for the Galaxy against New England Revolution last night, resting his sore left ankle for the second time in three Major League Soccer games.
"It just didn't feel right,"
his coach Frank Yallop told reporters after the 1-0 New England victory.
"He didn't want to risk it, so we decided not to."
Beckham appeared 15 minutes before the game, signing autographs for members of a record crowd that was the Revolution's largest for an MLS regular-season game, around 21,000 above average.
Hopefully his ankle will be better before Wednesday's game which Scott E will be going to.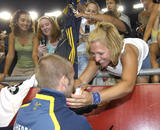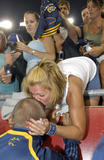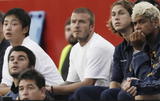 Source