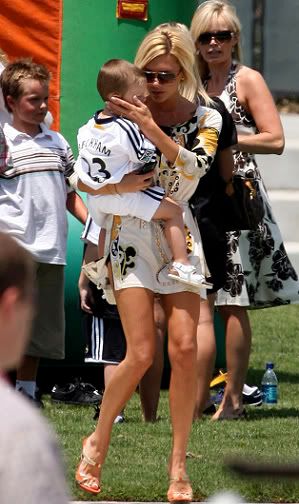 Since Victoria Beckham arranged to have permit parking on her street, she's able to leave her house without being followed so easily by paparazzi.
She took advantage of her new freedom by taking her kids to one of their favorite places -
Hamburger Hamlet
on Sunset. It was a low key early dinner - just her, the excited boys, and the bodyguard. A witness said "
She was a cute mom and totally casual in jeans - the kids were well behaved and everybody ordered burgers."
Awww this sounds so cute. Although I love seeing photos of her in her next fab outfit, I also love that she can go out and have some alone time with her kids. She is a great mum.
Next time she should take them to
Jack In The Box
, best burgers in
THE WORLD
.
Source
via Carolina