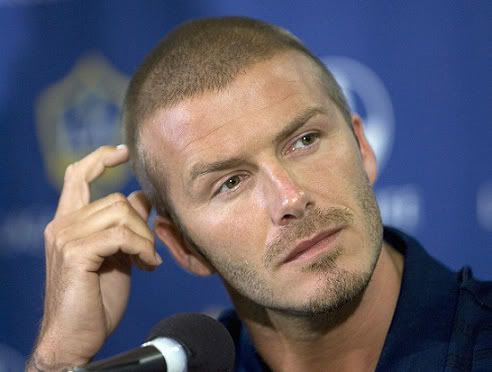 David Beckham officially announced at a press conference on Saturday that he will not be playing against Toronto FC on Sunday.
Phew!!!
"I don't think I'll be involved in the game tomorrow, unfortunately,"
David said.
"Today was the first time I ran, and running straight forward isn't a problem, but turning corners is still a problem."
"I want to be fit and I want to perform when I'm playing games, that's the most important thing to me,"
he continued.
"I'm here for five years -- I'm not just here for four or five games."
Mmm...I agree but try telling the ever growing angry mob that.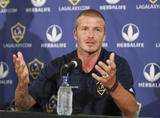 Source
&
Source