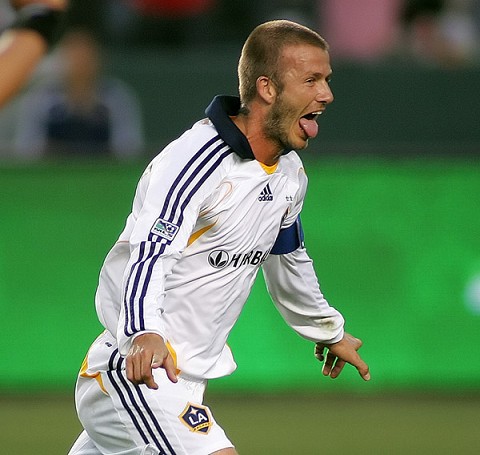 Galaxy/England star David Beckham officially lived up to the hype Wednesday night in Los Angeles.
Beckham, making his first start stateside, scored in the 27th minute on a free kick to give the Galaxy a lead they never relinquished. Becks, who was named team captain for the game, also assisted on Galaxy's other goal scored by Landon Donovan in the 2nd half, sealing the win for LA 2-0
Beckham also received a booking in the match, but that didn't take away from the first LA win, in which he participated. Posh and the kids cheered him on from their luxury suite at the Southwest end of the Home Depot Center.
Now that David has started in a game, scored in a game, and won a game the question now is if America has bought into the hype surrounding number 23.
If the coverage on ESPN tonight is any indication, then Id say football is starting to turn the corner in the States, thanks to a "kick" in the rear by Goldenballs.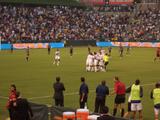 Words and Pictures by Scott E
Thanks Scott E, great write up. I am so happy you got to see Becks first goal for the Galaxy....Becks is truly Captain Fantastic.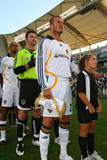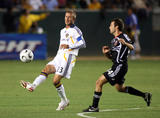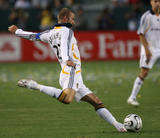 Sorry I took so long to post, my computer is no longer working so I had to borrow a friends laptop.
Source
&
Source