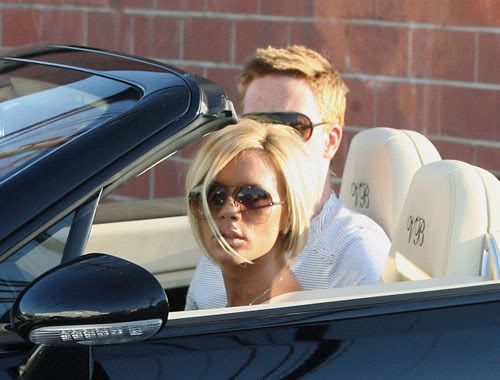 Victoria sure does love her new Bentley.
I have never seen her driving so much since she moved to LA. If I had a custom-made convertible Bentley, I would want to drive it alot too.
Maybe she is out looking for sites for her upscale clothes store it has been reported she has been planning.
Apparently the store will sell Posh's own dVb designer range. A source told The People newspaper:
"Victoria wants to ensure she is as much of a fashion icon in the States as in the UK and this seems the ideal way to do it."
Source
&
Source