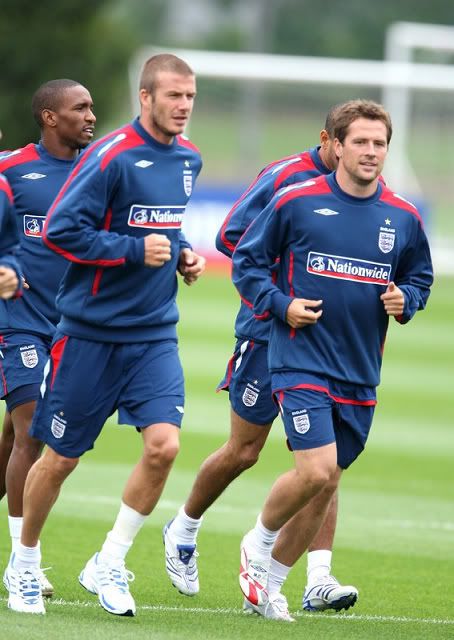 Less than 12 hours after landing in the UK, David Beckham was back training with his England team mates.
You have to admire this man's drive and stamina. I know he gets paid big bucks to play football, but I don't think many in his shoes would do the same.
David showed little sign of jetlag at the opening training session at Arsenal's training ground in London Colney today. He was spent some time talking to Arsenal's manager Arsene Wenger, who I hope was trying to convince him to come play for Arsenal once he gets bored of playing in the US.
The England boss said:
"I think David can combine playing out there and coming here. I understand everyone's concern about that - but the proof will be not just in his performances but also in training.

"When we brought him back (last time) in the Monday training session, there was a lot of pressure on him and a lot of people looking.

"His performance in training got rid of the doubts. We will know that. That is what we assess. It is not just in games we look at him, it is in training as well."
Source
&
Source
&
Source