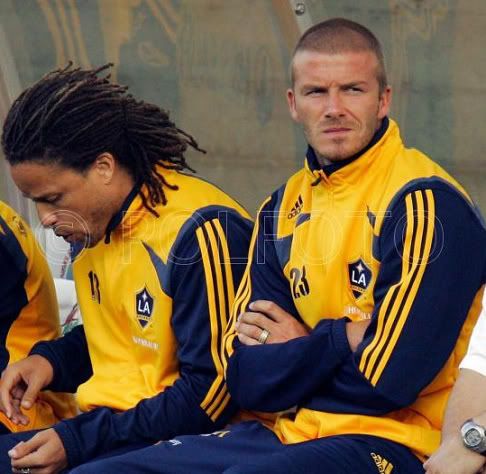 After the backlash of David not travelling to Dallas because his ankle had not improved, David
WILL
travel with the Galaxy for Sunday's match with Toronto FC.
The match will be the Galaxy's first regular-season match with Beckham in the squad, but his actual chances of stepping onto the field appear to be slim to none.
"It'll be tough to put him in the line-up with what he's been doing,"
Yallop said, citing Beckham's lack of training with the club.
"The chances are probably slim, I would think."
When pressed, Yallop said that Beckham would
"probably not"
play against Toronto.
But at least those Toronto fans will be happy he travelled all that way just to sit on the bench, because after all that is what really matters, forget staying in LA and recuperating. (Said with
EXTREME
irony).
Source