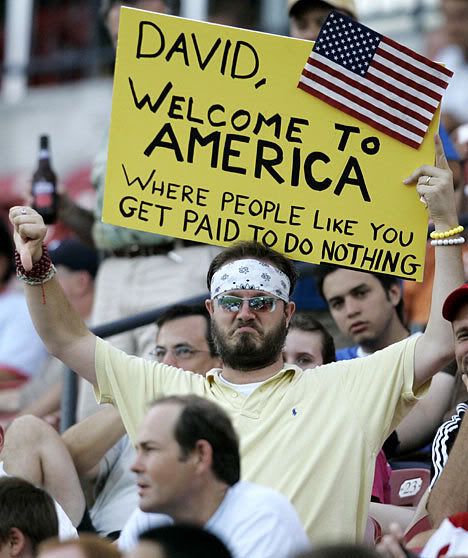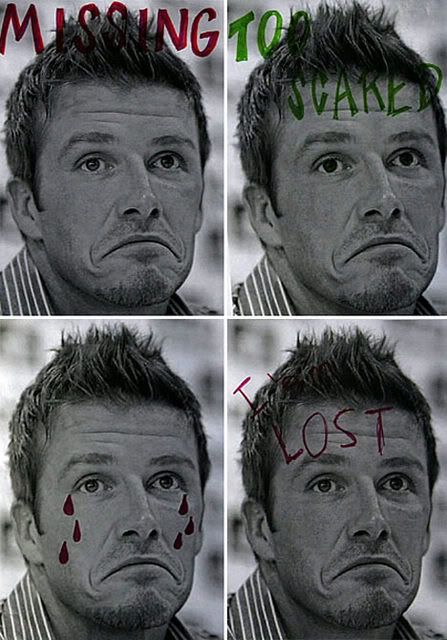 It is idiots like this that prove to me that David will NEVER conquer America.
What do they expect him to do? Play with one leg?
Too scared?
Scared of what?
David has won
nearly
everything there is to win in football. He is doing these football (I will NEVER call it soccer) fans a favour by highlighting the great game in the US, and this is the thanks he gets.
Just when I was coming around to the idea of David playing for the Galaxy actually working this happens. I hope he comes back to Europe after a year and puts this nonsense behind him.
I am FURIOUS.
To think he said on his
blog
yesterday,
"I've been working really hard this week in the gym to try and get fit as quickly as possible and get playing again. As anyone who knows me is well aware, I love playing soccer and can't wait to get out on the pitch and play a part in the upcoming games".
Source