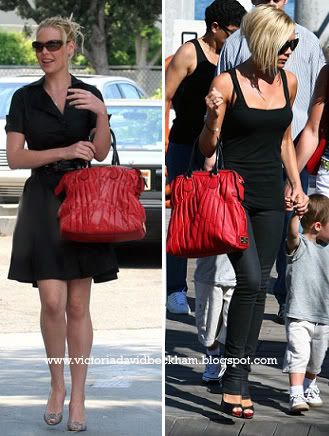 Actress Katherine Heigl, like Victoria Beckham is the owner of this gorgeous Valentino Pintucked Shopper.
Katherine first sported the bag a few weeks ago, whilst taking a break from filming wearing a cute shirt dress.
Victoria was first spotted with this bag yesterday whilst taking a day trip with her sons. She was wearing her trademark tank top, superfine skinny jeans and killer Christian Louboutin shoes.