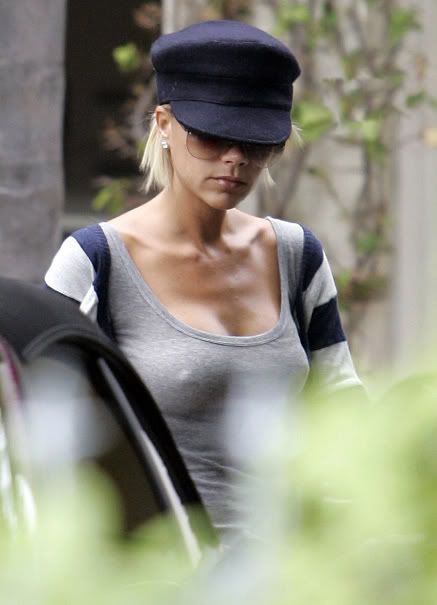 Heidi Klum is not very pleased about being neighbours with the Beckhams in LA.
The supermodel says America's new favourite couple have brought media chaos to Hollywood Hills since they moved there last month.
Heidi, who lives with husband Seal and their children described the madness on the Tonight Show With Jay Leno Show.
"You couldn't even drive by because the paparazzi were hanging out, waiting for them to leave the house," she said "It's kind of a pain."
Jay Leno see's it differently however, he sees it as a good thing because he now lives in the safest street in LA.
It is a classic case of swings and roundabouts.