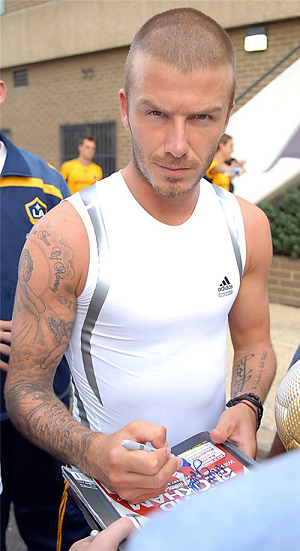 David Beckham
did not
make the Top 20 on
Esquire's Best Dressed List
.
How could this be? David should have been in at least the Top 5.
David took part in light training with his team-mates at the RFK Stadium on Tuesday - the first time he has practised along with the rest of the team since joining the club - but his ankle injury continues to bother him.
DC United have sold out all 45,000 tickets for Thursday's game, which will be nationally televised. Also in the crowd will be England manager Steve McClaren, who is flying in to check on Beckham and to assess for himself the standard of MLS.
David has stated that he will
NOT
even consider playing for England until he has several games under his belt for Galaxy.
David spent some time with fans after training to take pictures and sign autographs. That evening David took some time out with his team mates at Mortons.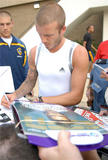 Source
&
Source