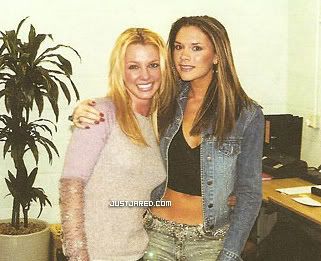 Regular reader Scott E got the truth behind the Victoria - Britney Chateau Marmont story.
Scott's friend works in the restaurant and he says that Victoria and David got up and left, but Victoria did
NOT
call Britney a mess. There was clearly a frustration by the Beckham's when Spears was seated next to them. They asked for the bill in a bit of a hurry and that was it.
No drama, that may be boring to some, but that is the truth.
The Chateau Marmont must be a great place because David and Victoria were spotted leaving there again this week.
Source: Aaron via Scott E &
Source
&
Source