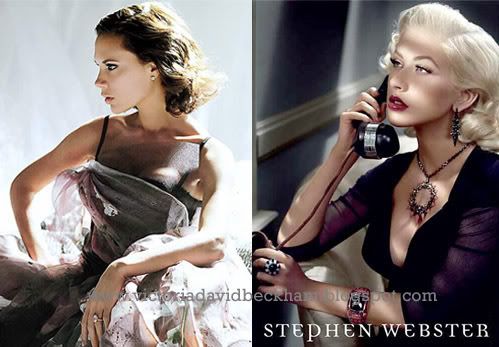 For Victoria Beckham's shoot with UK Vogue she channeled a vintage style that brought to mind icons such as Ava Gardner, Rita Hayworth and Marlene Dietrich.
For Christina Aguilera shoot for the Stephen Webster's jewelry advertising campaign, she channeled 'Hitchcock Heroines' such as Tippi Hedren, Grace Kelly and Eva Marie Saint.
Christina has been working this look for a while, but this is a fresh look we have not seen on Victoria before.
Victoria appears softer in her shoot than Christina, so she wins this for me.
Source