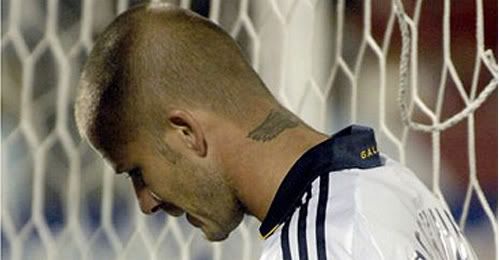 Ruud Gullit, David Beckham and their Los Angeles Galaxy crashed to 4-0 defeat by the Colorado Rapids in Commerce City in Saturday's Major League Soccer season opener.
David flew back from midweek England duty to play against the Rapids, while Galaxy coach Ruud Gullit took charge of his first MLS game, but it ended in disappointment.
Terry Cooke scored early in the game, Christian Gomez converted on a penalty kick in the 60th minute, Omar Cummings scored in the 67th and Colin Clark added an 80thminute goal for the Rapids.
The Galaxy's three best scoring chances came from free kicks by Beckham.
"It's always going to be tough when you have international games,"
Beckham said. "
I felt OK for most of the match, maybe not at my sharpest, but it was overall a tough game for us. We created chances, but didn't put them away."
Source