David Beckham will be presented with this unique golden cap to mark his 100th England appearance.
It looks like David will live up to his name Goldenballs, as he is the first player ever to receive such an honour.
The cap is made from gold, rather than the blue used for regular England caps.
The golden cap will go along with his specially-made gold boots and
"100th Cap"
on his shirt.
He will receive the cap and a trophy at England's friendly against the USA at Wembley on May 28.
YES I will be there.
I bet many of you are surprised that they receive actual caps. LOL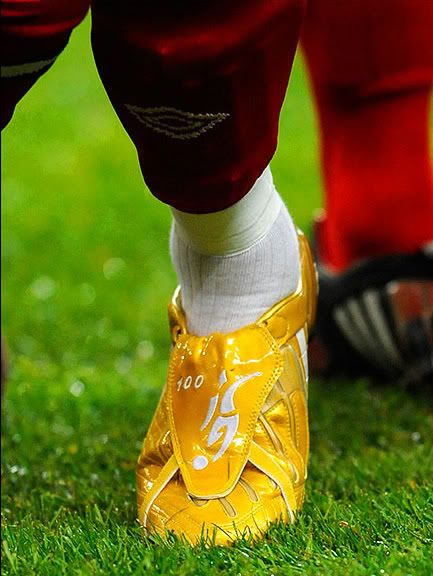 Source